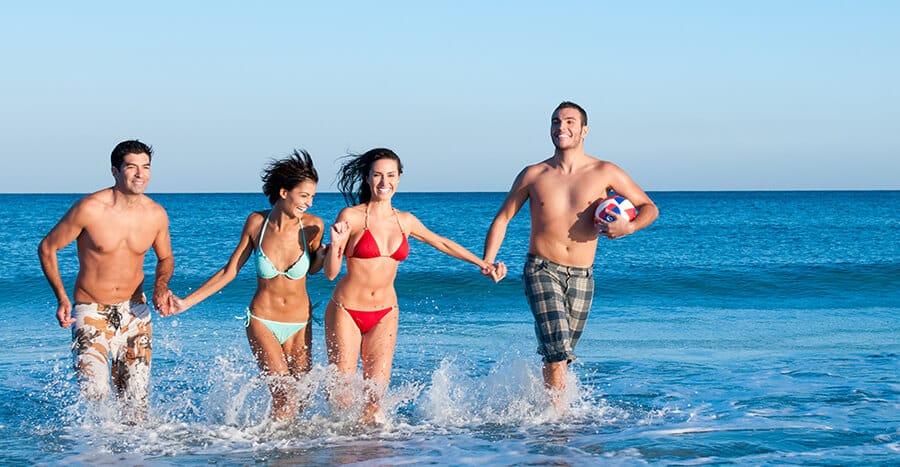 At Peachtree Dermatology Associates, we pride ourselves in offering not only some of the most current, but also the most trusted and proven laser skin treatments – for resurfacing, or for blemish, vein, hair, or scar removal. At our practice in Atlanta, GA, we utilize these versatile devices to produce long-term improvements and allow patients to enjoy their skin again.
To learn more about how a laser treatment regimen can help you reveal your best skin, request a consultation online with Peachtree Dermatology Associates. Or give us a call at (404) 355-1919.
What Can Lasers Do for Me?
Our selection of lasers allows our practitioners to handpick a treatment plan that's designed just for your skin. Conditions that can be treated with lasers include:
Acne: At Peachtree Dermatology Associates, we offer several different options for acne treatment since no 2 patients are exactly alike.
Redness: Whether it's caused by broken blood vessels, rosacea, or visible spider veins, the red discoloration can be embarrassing and difficult to correct with topical remedies. The Vbeam® pulsed dye laser constricts the blood vessels responsible for vascular discoloration for a noticeable improvement.
Fine lines and wrinkles: These telltale signs of aging can be dramatically improved with our fractional Erbium resurfacing system from Sciton®. We're one of the only practices in Atlanta to offer this particular treatment, and we've been using it safely and effectively for more than 5 years. Fractional Erbium resurfacing can also be used to treat acne scars.
Dark spots: Freckles, liver spots, age spots – whatever you call them, dark, uneven discoloration is a nuisance for many. We use a form of light therapy called broad band light (BBL) to scatter the pigment in these lesions for a more even tone.
Veins: Visible spider veins on the legs drive many people to cover up, even in the summertime. Our options for vein treatment include IPL, BBL, and our Vbeam laser system.
Unwanted hair: For millions of men and women around the world, laser hair removal is the preferred method for managing unwanted hair. This treatment can be used on almost any part of the body where hair grows, and its results are usually permanent.
Your Laser Treatment Experience
Different skin concerns call for different lasers, so there is no singular experience. In most cases, single laser treatment doesn't last more than an hour or so. Some deeper, more intense treatments require a period of downtime and vigilant sun protection, although others allow patients to resume their normal activities immediately. Most lasers require multiple treatment sessions for maximum results.
During your consultation, your practitioner will carefully discuss each of your options with you and help you develop a plan that meets your needs and aligns with your lifestyle. We may also recommend additional or alternative laser treatment for acne scars near me options that don't use laser energy to meet your goals, such as microneedling, chemical peels, or BOTOX® Cosmetic or filler injections.